We are built on the
strength

of our people
In every region and industry where we operate, our leadership team guides the mission, drives the vision and upholds our corporate values.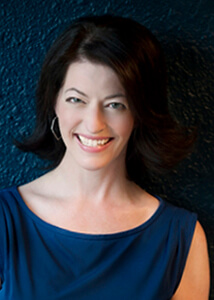 Heather Nichols
President
Heather has been a member of the Fluid Life family for over 20 years, working her way up the ranks and earning an extensive portfolio of expertise that spans across many facets of our operations and industry. Heather holds two business degrees from the University of Alberta and when she isn't in the office, you can find her with her two daughters, doing hot yoga or cheering on her favourite NFL team, the Dallas Cowboys.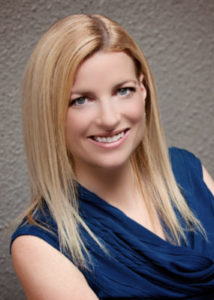 Sarah Henson
Vice President, Human Resources
Sarah was "adopted" by the Fluid Life family over 18 years ago, spending six of these years in our Ontario office. Sarah is a central team player, with a Bachelor of Arts degree from the University of Alberta and a diploma in Human Resource Management from McMaster University. Sarah also has her Certified Human Resources Professional designation. In her spare time, Sarah loves a little R&R: retail and restaurants.
Jeff Walkup
Vice President, Sales & Marketing
Jeff is a respected industry leader and the newest addition to Fluid Life's leadership team. He is excited to bring his 25 years of experience in condition monitoring and other non-destructive testing protocol solutions to an innovative company known for combining state-of-the art oil analysis with reliability expertise and services. Jeff is passionate about investing in people and developing solid relationships with customers and colleagues. His proudest accomplishments are raising his wonderful children and serving in the U.S. Army. Jeff holds a degree in Mechanical Engineering and Economics from Arizona State University.
Jeff Keen
Vice President, Information Technology & Reliability

Jeff is a Professional Engineer, with a degree in Computer Engineering from the University of Alberta. Jeff has been a key member of the Fluid Life team for over 25 years and has been pivotal in helping mould our culture of innovation. Among many integral, software advancements at Fluid Life, Jeff built and maintained our LIMS, developed WinRoast and led our team to the latest rewrite of myLab. Jeff's passions, aside from computer engineering, include performance cars and photography.
Craig Winterfield
Vice President, Laboratory Services
Craig joined Fluid Life in 2007 when he was hired as a Senior Lab Technologist. Before assuming his current role, Craig advanced through many positions and was the manager of Quality and Laboratory R&D. Craig holds a Bachelor of Science degree with honours in physics. When he's not in the lab, Craig volunteers as an ISO 17025 Technical Assessor for CALA and enjoys traveling. Some of his trips include backpacking through South America and Europe and cycling across Vietnam.
Kelly Demkiw
Vice President, Finance & Administration

Kelly joined the Fluid Life team in early 2019. As an accomplished Chartered Professional Accountant, she brings more than 20 years of experience in accounting and finance to our leadership team. She also spent three years as the mayor of a small municipality outside of Edmonton. Kelly has a Bachelor of Management in Accounting from the University of Lethbridge and a diploma from MacEwan University. In her free time, she enjoys coaching her nephew's hockey team, shopping with her nieces and cheering for Edmonton's NHL team. Go Oilers!
Kim McWatt
Director, Marketing & Corporate Communications
Kim is an experienced B2B marketer specializing in demand generation and channel marketing. An MBA with over 25 years of experience, including 19 years on the agency side, she has worked with clients of all sizes in a number of different industry sectors including manufacturing, transportation and financial services. Kim has a Bachelor of Arts in Psychology from the University of Waterloo and a Master of Business Administration from Wilfrid Laurier University. Outside of the office, Kim enjoys going on travel adventures with her family and renovating her century home near Lake Erie.