Introduction to Coolant Analysis
Rapidly changing engine technologies have placed much tougher demands on engine cooling systems. Today's coolant formulations are more advanced than ever, but the fact remains that 50% of all premature engine failures are related to cooling system performance. Cooling systems are often neglected but unresolved issues within the coolant can rapidly lead to much bigger problems relating to engines, transmissions or hydraulics.
Routine coolant analysis verifies that the right coolant is in service, that correct chemical balances are being maintained and that the integrity of the cooling system has not been compromised by mechanical issues.
Benefits of Coolant Analysis
Verifies the proper coolant is being used
Verifies coolant inhibitor levels are acceptable
Verifies coolant is suitable for continued use
Provides an overall assessment of the cooling system
Identifies potential issues with the coolant or cooling system at an early stage (before costly failures occur)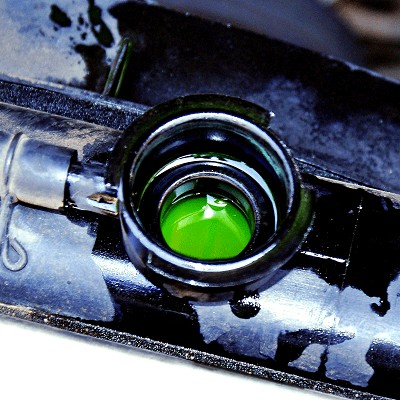 Coolant Analysis Options & Resources
Coolant (antifreeze) is often the most neglected fluid in most vehicles with more than more than 2/3 of cooling system repair jobs being performed on an emergency basis. With coolant system failures cited as one of the most common causes of roadside breakdowns, regular coolant analysis should be considered an important part of your maintenance program.
Download the quick reference recommended Coolant test overview.
Check Coolant Level (Daily)
Keep coolant topped up at all times
All cooling systems are prone to leakage
Low coolant levels introduce air, which rapidly degrades coolant and promotes corrosion
Check Coolant Concentrations (During Maintenance or 2x / year)
Water transfers heat better / Glycol prevents freezing
50:50 ratio is typical, 60:40 used for cold-weather operation
Check Inhibitor Levels (During Maintenance or 2x / year)
Corrosion inhibitors are depleted over time
Conventional coolants may require addition of SCA (supplemental coolant additive)
Extended Life Coolants (ELC) inhibitors are more stable over longer periods
BASE TEST
Physical Appearance Color / Clarity / Odor / Precipitates
pH
Conductivity
Nitrites by Titration
Refractive Index Freeze Point / Boiling Point / % Glycol
Note: Tests are not sold on an individual basis
Optional Tests
Molybdates / Carboxylates – can be added to base test depending on coolant formulation
Reserve Alkalinity
From Valve (Preferred Method)
Set the engine at low idle
Locate valve, remove dust cap, wipe clean
Pushbutton Valve:

Push to start flow of coolant

KST-Series Valve:

Use Sample Probe to start the flow of coolant from the valve

Note: be sure to take proper safety precautions as coolant may be hot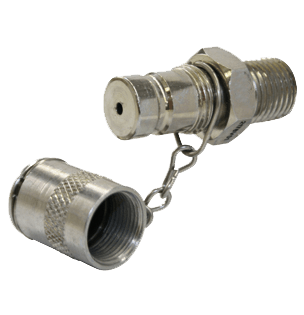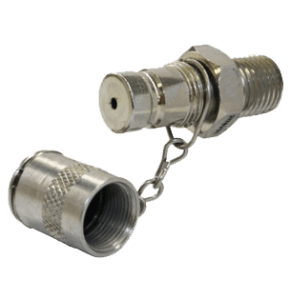 Using Sample Pump
Ensure engine has been shut down for 1-2 hours
Carefully remove radiator cap (NOTE: Safety issue – do not remove cap if hot)
Thread sample bottle and tubing onto sample pump
Insert plastic tubing into radiator tank
Pull plunger on sample pump to collect sample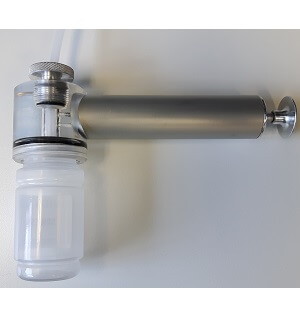 Depend on over 30 years of experience in fluid testing and analysis to improve your predictive maintenance programs and reduce unplanned downtime.
Contact Fluid Life to develop and implement a Coolant Analysis program that fits your needs.

WE'RE FLUID LIFE. ALWAYS RELIABLE. ALL WAYS.
Call: 1-877-962-2400
Talk to a Fluid Life Representative
Complete the form and let's get started!