Go the extra mile to protect your engine
WITH ROUTINE DIESEL FUEL TESTING
Cold start problems?
Poor fuel economy?
Fuel pump or injector failures?
If so, your engine may be at risk from poor quality or contaminated diesel fuel.

Diesel fuel systems have become increasingly sophisticated in order to maximize fuel economy and meet emissions regulations. This new reality has placed more demands on the quality and cleanliness of diesel fuels being burned in today's engines.
Regular diesel fuel testing during delivery, storage or handling ensures compliance with engine manufacturer requirements while protecting you from costly fuel contamination or degradation issues.
Importance of Diesel Fuel Testing

Prevent engine damage
Optimize fuel economy by assuring consistent fuel quality
Verify diesel fuel characteristics during delivery or storage
Confirm that fuel meets cleanliness standards
Validate whether fuel is suitable for use
Track seasonal changes in fuel deliveries
Ensure fuel is suitable for cold weather applications
Troubleshoot engine performance issues
Diesel Fuel Testing Solutions
Fluid Life offers a variety of diesel fuel testing packages designed to test for the most common diesel fuel issues that occur during delivery, storage or handling. Download the recommended diesel fuel testing packages (which are also outlined below).
Here are some general guidelines for testing diesel fuel.
Fuel Deliveries
Routine testing – every shipment  (Certificate of Analysis)
Bulk Tanks / Fuel Islands
Routine Testing – every 2 weeks (based on fuel consumption)
Seasonal Fuel Testing – every 3 months
Long Term Storage Testing – contact Fluid Life
Individual Machines
Troubleshooting – As needed
Fuel Specification Compliance – contact Fluid Life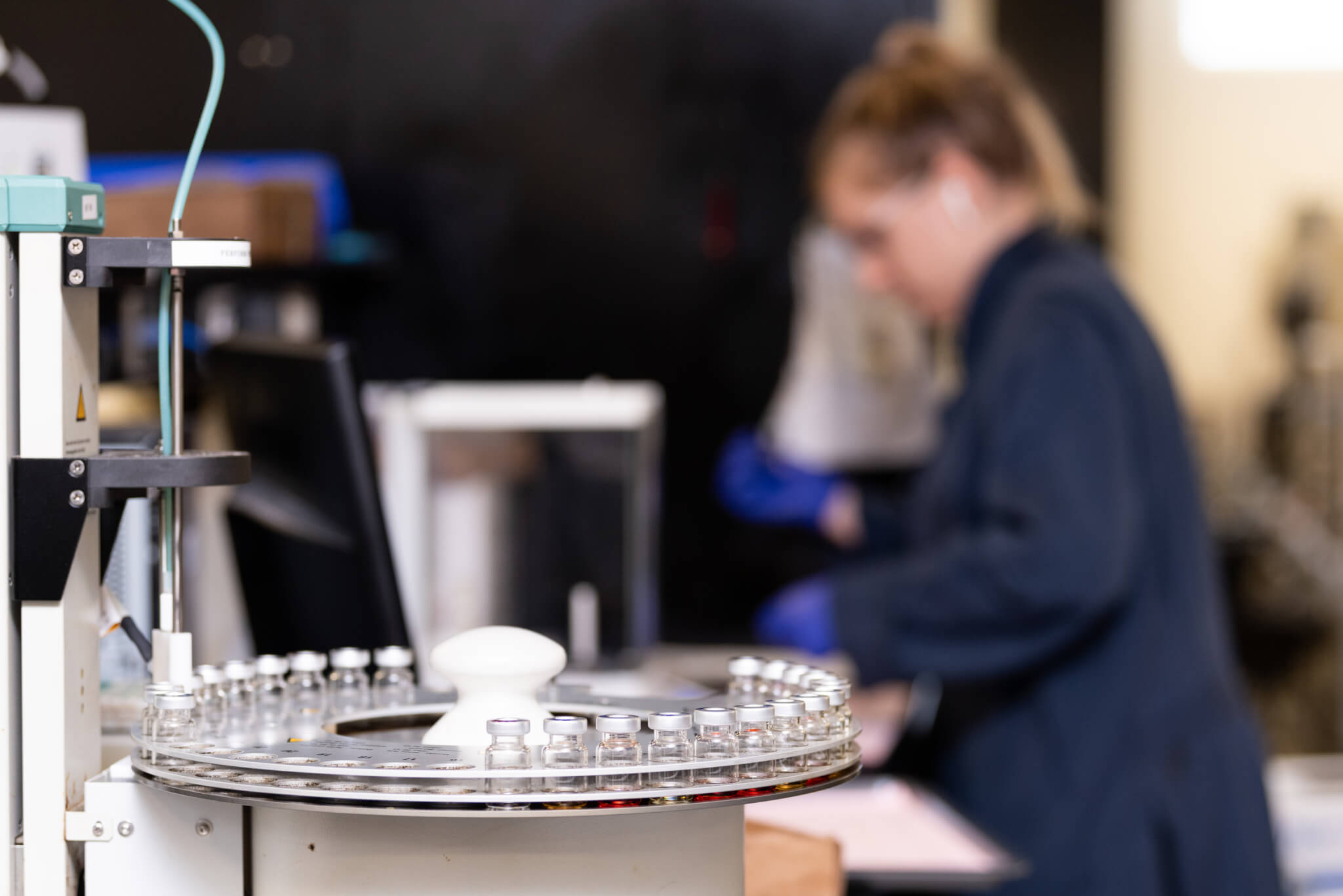 Depend on over 30 years of experience in fluid testing and analysis to improve your predictive maintenance programs and reduce unplanned downtime.
Contact Fluid Life to develop and implement a diesel fuel analysis program that fits your needs.

WE'RE FLUID LIFE. ALWAYS RELIABLE. ALL WAYS.
Call: 1-877-962-2400
Talk to a Fluid Life Representative
Complete the form and let's get started!